Technique
Selective Laser Sintering (SLS) and custom software
Dimensions
600mm x 600mm x 100mm
Commisioned by
Data is used for many purposes. Many of them have to do with increasing efficiencies. Heightening yields. At times though it is nice to sit back and use data as a departure point and raw material for exploration.
Roads x Elevation
Roads and Paths from the N50 data set was the first we had on screen. When plotted with the same line thickness it draws a portrait of where Norwegians have bothered to wander. It is a map of where you find culture in our country.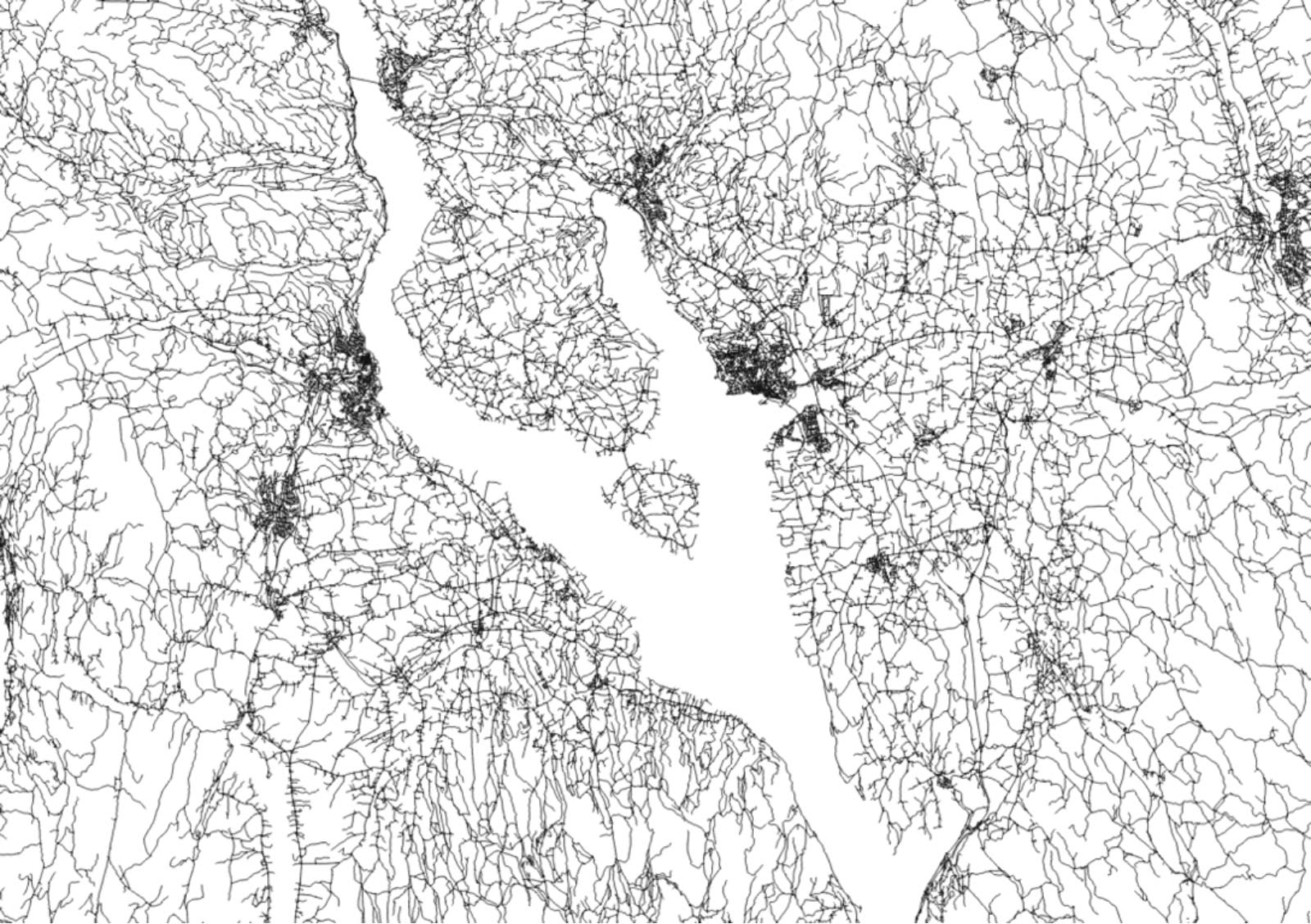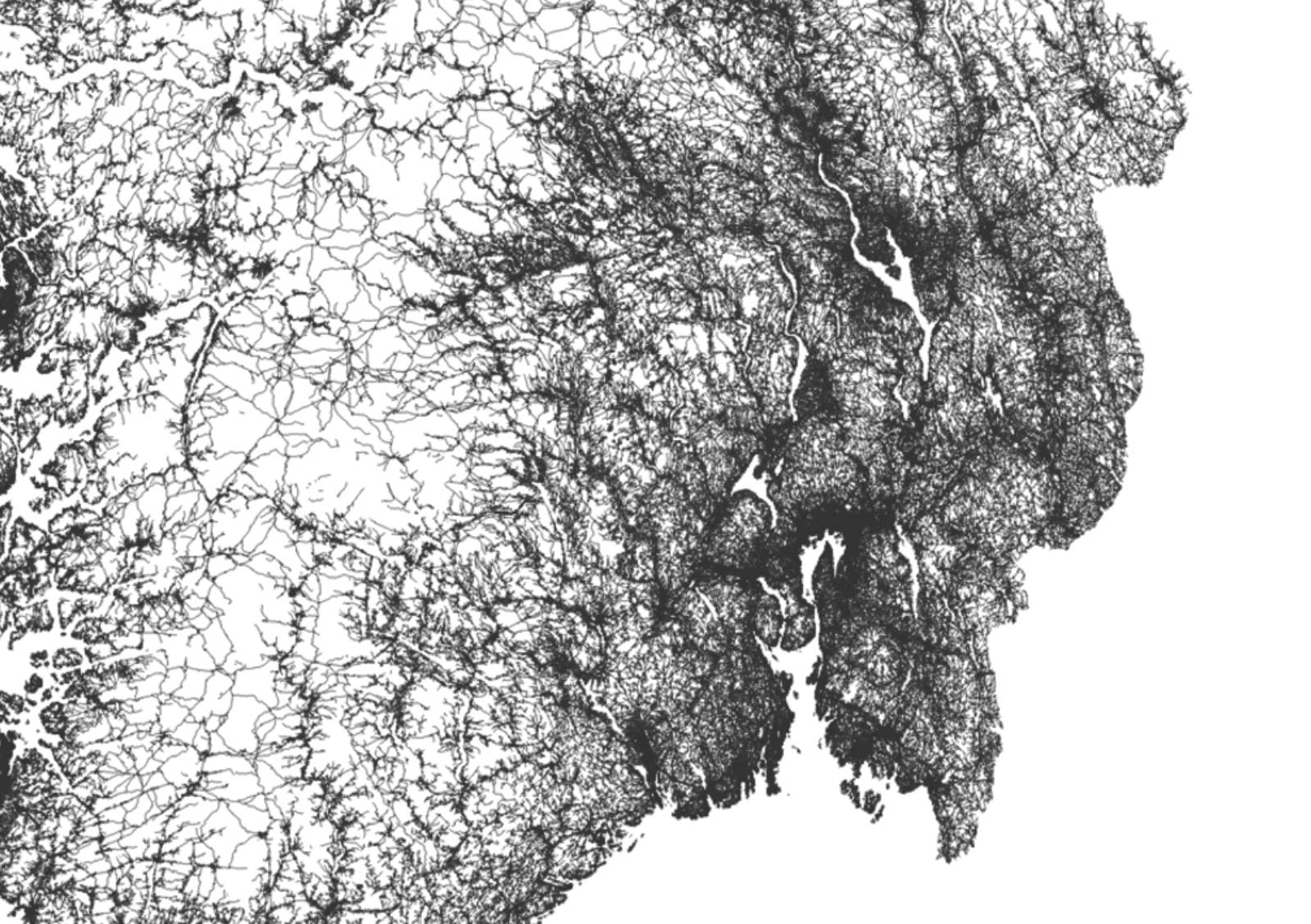 We decided to add the high resolution elevation map to the roads for Oslo and attempt to extrude them from the ground. This was the result: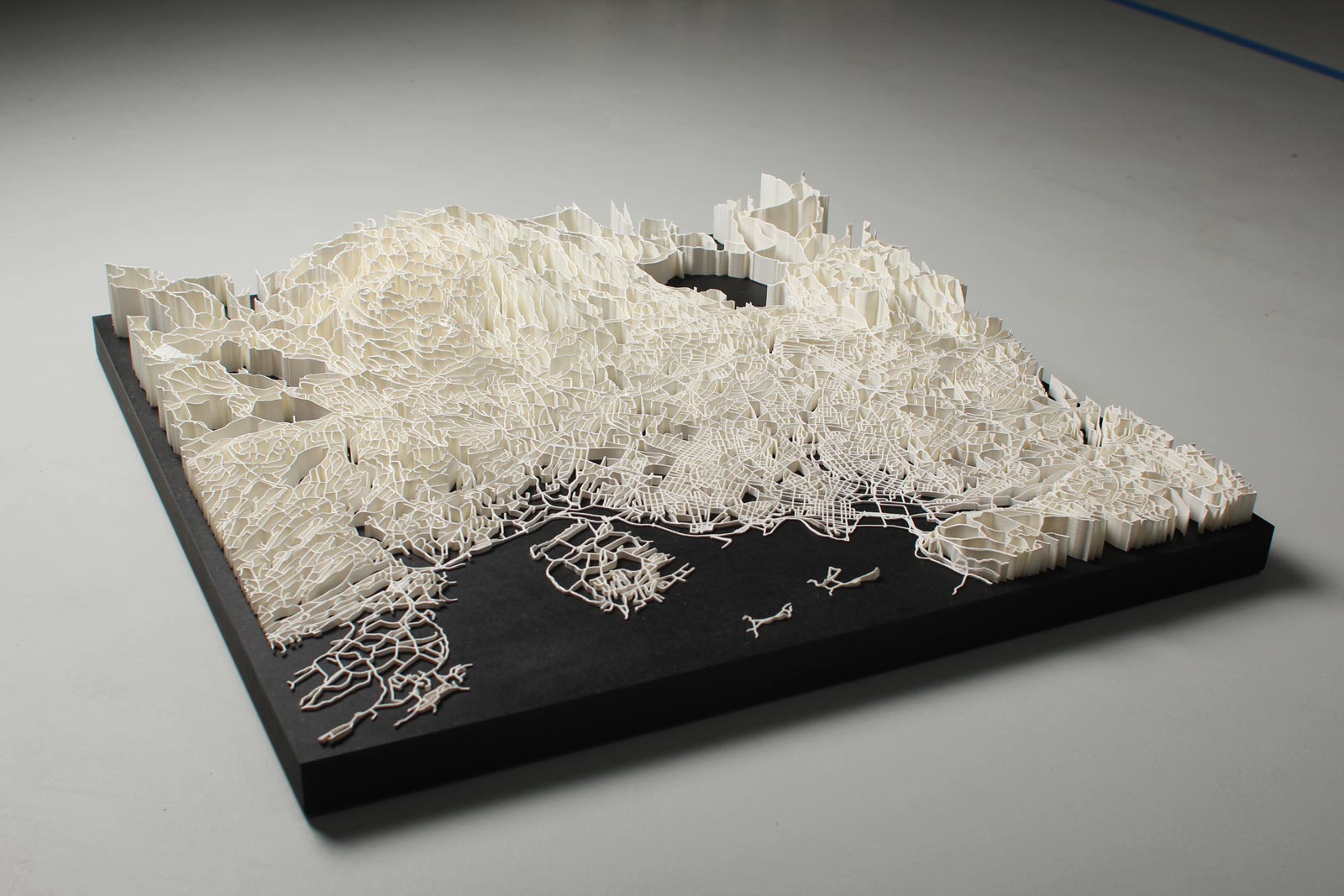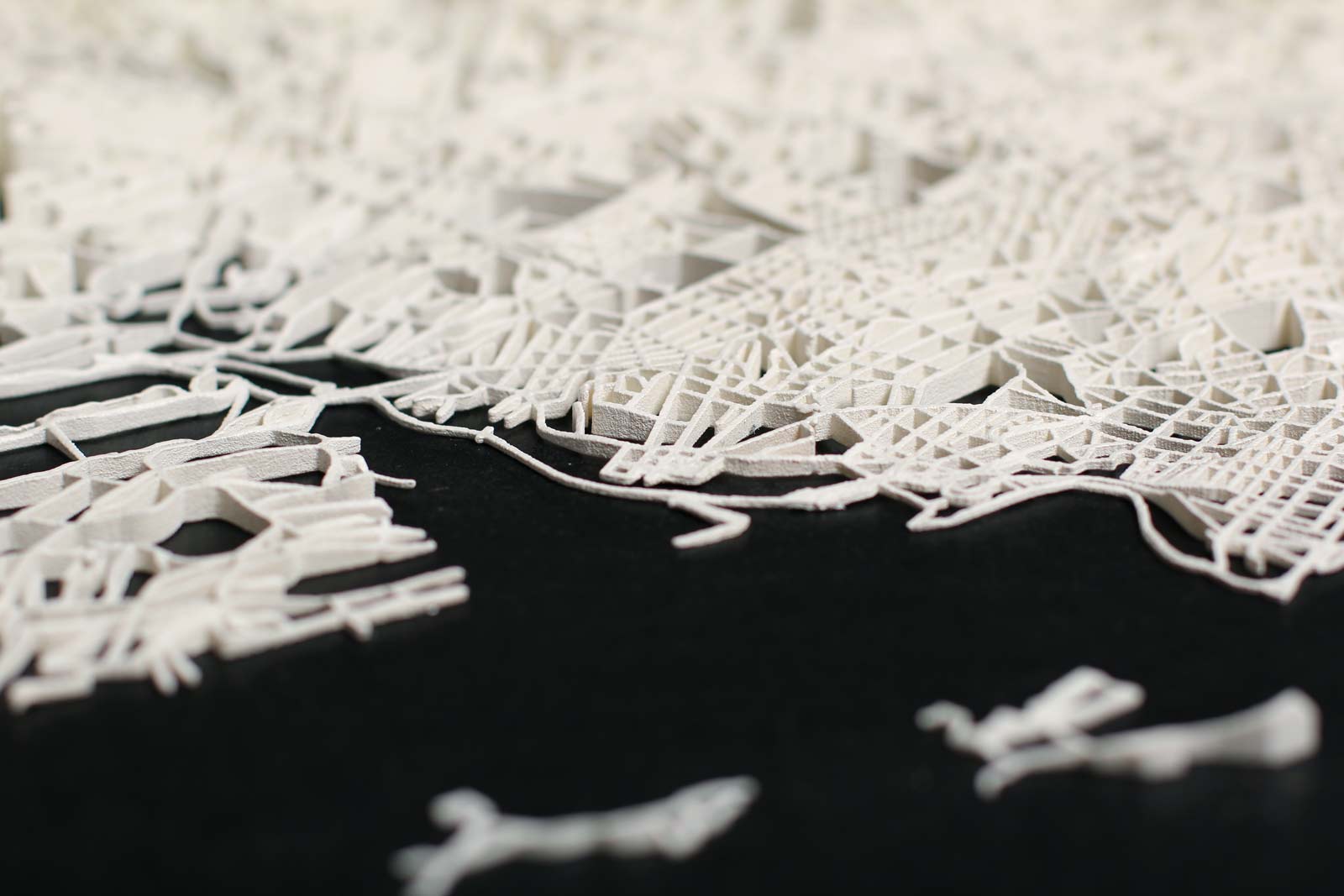 Boundaries x Income
The most granular set of administrative boundaries in Norway, Grunnkretser, used to be something you had to pay someone quite a lot of money for. Perhaps after having a meeting with them. And signing some papers. The central bureau of statistics (SSB) releases demographical data keyed to these boundaries, but you had to be in the know to use this data for anything.
We therefore think it is expecially cool that this data set has been released to the public. Average income seemed like a straightforward choice to cross this with, but we ran into trouble when SSB said they needed between 2 and 3 years to build this data set. Fortunately we had previously worked with the marketing analysis firm InsightOne and they were able to assemble average income for the entirety of Norway in less than a day.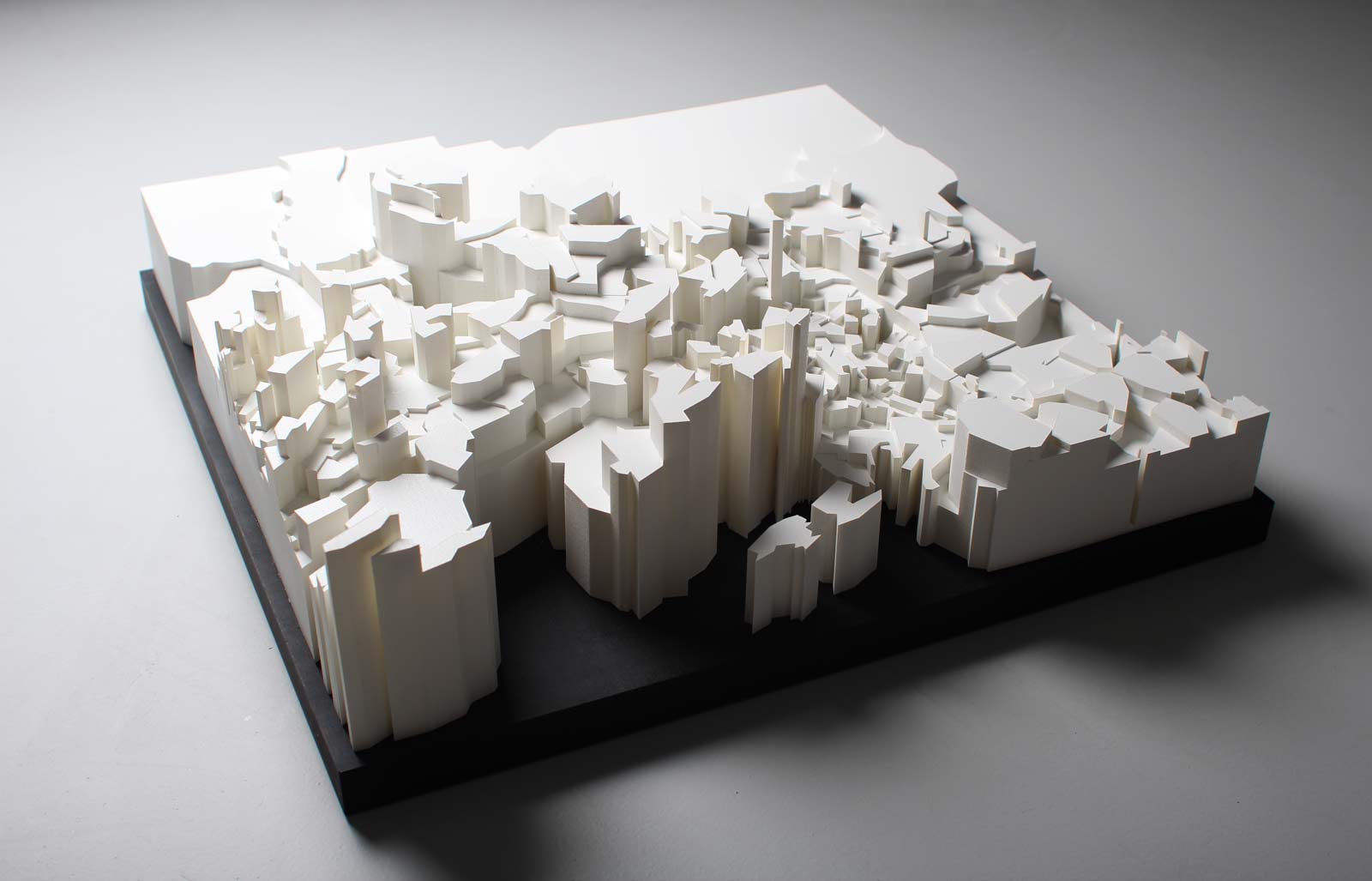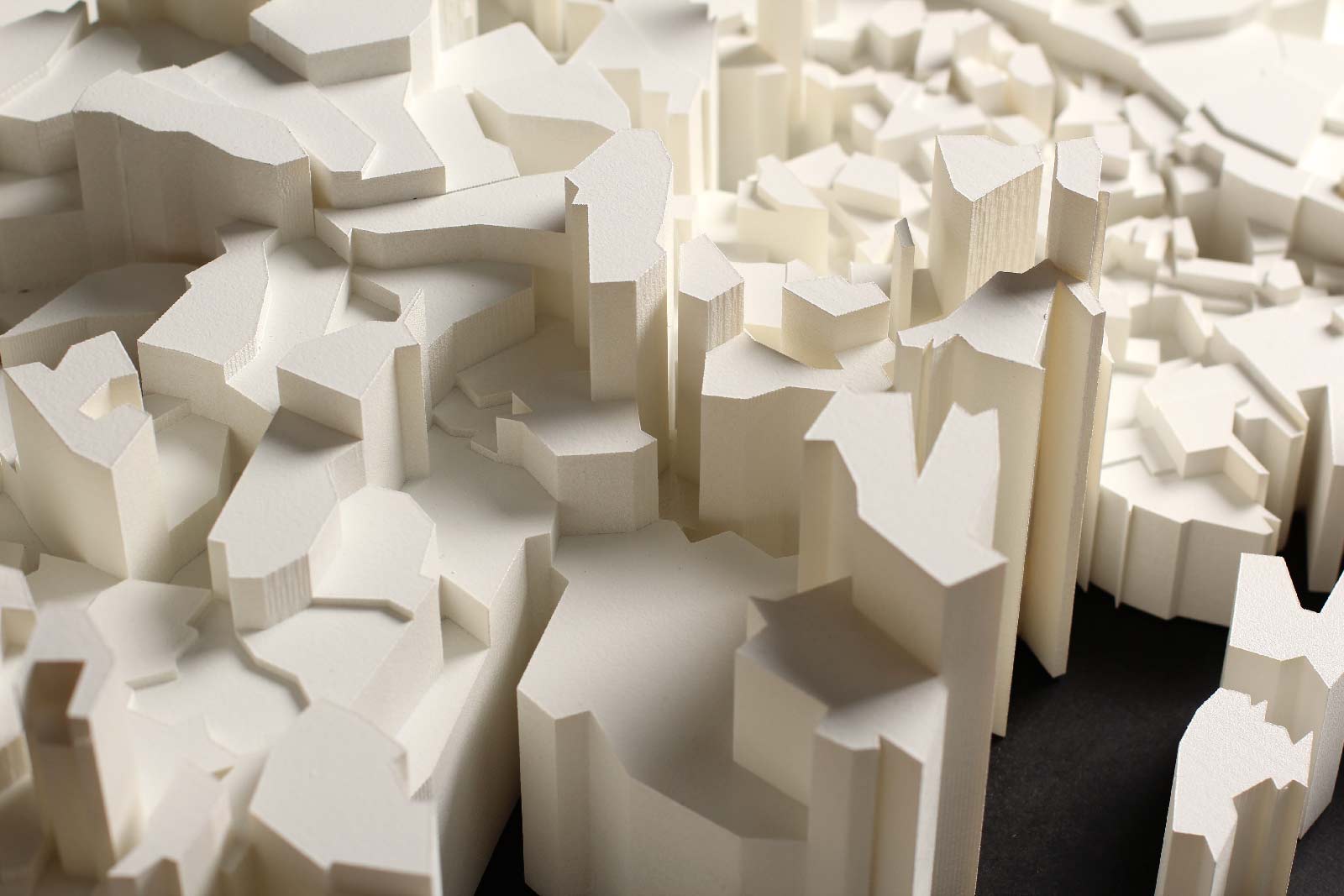 While not terribly salient seen next to a choropleth map of the same data we find how the west side of Oslo towers over the inner city to lend a certain frisson to these income statistics.
Production help
We had great help in logistics, sourcing, printing and finishing from the inestimable Skrekkøgle. Thank you!
Notebooks